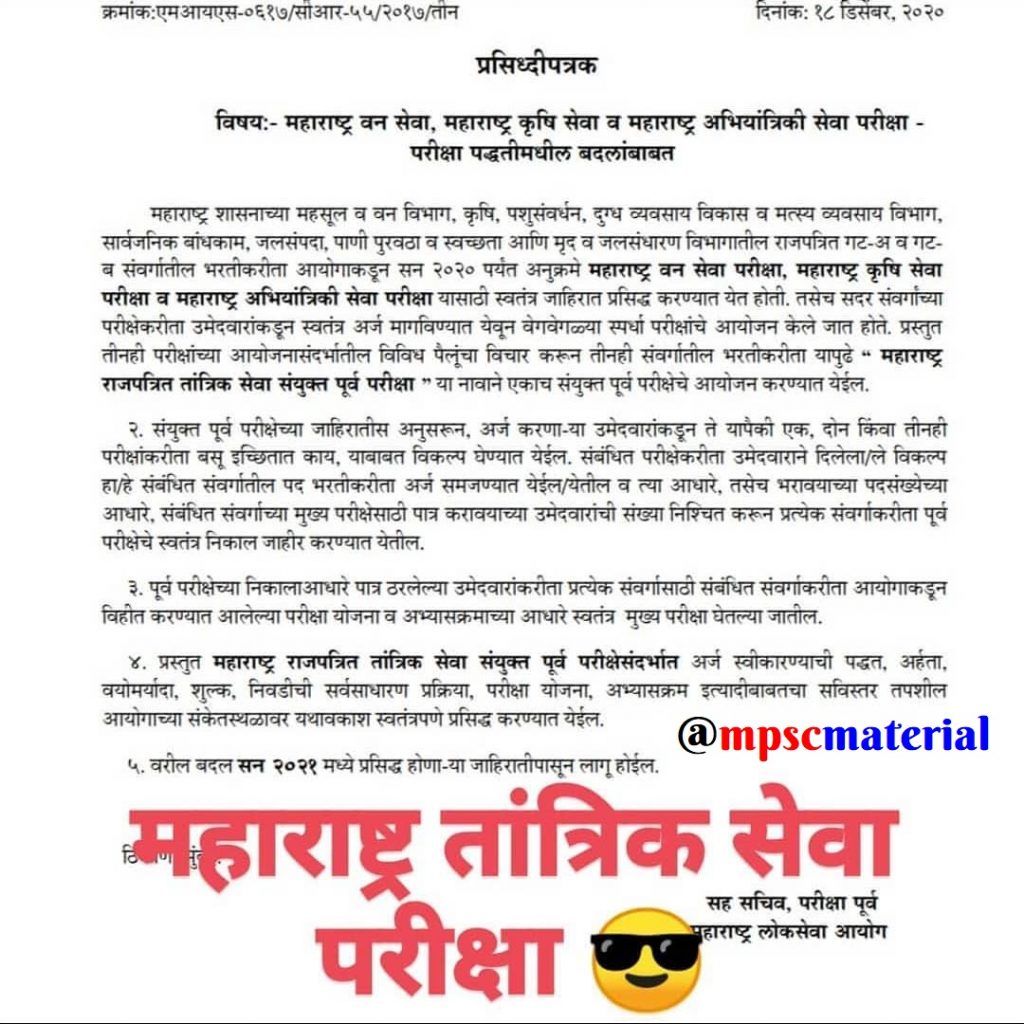 Hello Guys from Maharashtra Engineering Services, Maharashtra Forest services and Maharashtra Agriculture Services… You Have New Combined Prelim exam from 2021. So, You will apply for this one prelim and you will get your prelim result and according to your result and educational qualifications you will be eligible for Forest, Engineering (Any One) and Agriculture Services.
The above is incorrect. think about ASO-STI-PSI Prelim… yes this also the same as the Subordinate services Exam called MPSC Technical Services Exam. But wait for some time to get the syllabus and pattern.
It is sure that there will be Combined Prelim exam with 1 or 2 papers and Separate mains with 2 or 3 papers depends on prelim syllabus and pattern.
we will talk more about this in future…
and you will find latest syllabus and pattern on below page called "MPSC Syllabus"
if you have any questions regarding this you can ask me on Instagram or Facebook or email.