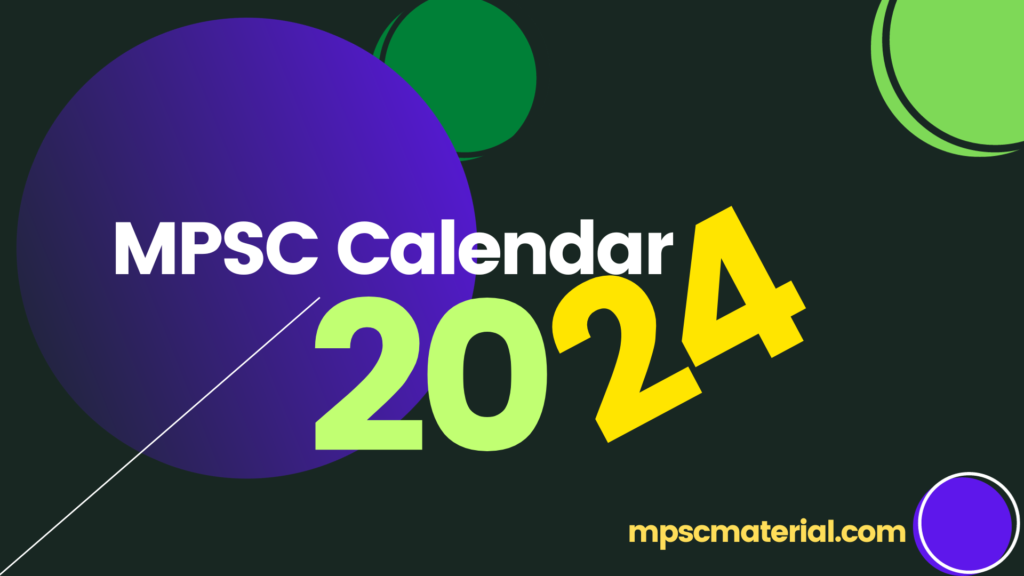 Sr.
Exam Name
Exam Date
1.
MPSC JMFC Prelim 2024
17-03-2024
MPSC JMFC Mains 2024
27-07-2024
2.
MPSC Gazetted Civil Services Prelim 2024
28-04-2024
MPSC Food and Drugs Administrative Services Mains 2024
09-11-2024
MPSC Electectrcal & Mechanical Engineering Services Mains 2024
10-11-2024
MPSC Agriculture Services Mains 2024
10-11-2024
MPSC Mechanical Engineering Services Mains 2024
23-11-2024
MPSC Electrical Engineering Services Mains 2024
23-11-2024
MPSC Civil Engineering Services Mains 2024
23-11-2024
MPSC Inspector Legal Metrology Mains 2024
01-12-2024
MPSC Civil Services Mains 2024
14,15,16
December 2024
MPSC Forest Services Mains 2024
28,29,30,31
December
2024
3.
MPSC Non-Gazetted Group B & C Prelim 2024
16-06-2024
MPSC Non-Gazetted Group B Mains 024
29-09-2024
MPSC AMVI Mains 2024
26-10-2024
MPSC Non-Gazetted Group C Mains 2024
17-11-2024
MPSC Time Table 2024 PDF: Download PDF
Maharashtra Public Service Commission is a constitutional body which conducts the exams and a lot of things for the government of Maharashtra which is not required here.
The primary examination listed in the MPSC timetable 2024 is the MPSC Gazetted Civil Services Prelim 2024, along with the MPSC Non-Gazetted Group B & C Prelim 2024. The MPSC Civil Services 2024 exam date is scheduled for 28-04-2024. In the MPSC timetable 2024, the MPSC prelims exam date 2024 for MPSC Non-Gazetted Group B & C Prelim 2024 is set for 16-06-2023. Detailed information can be found in the MPSC 2024 calendar, and for the MPSC 2024 syllabus, please refer to the syllabus page. The main exam for MPSC Rajyaseva 2024 is slated for 14, 15, and 16 December 2024.
The MPSC timetable 2024-25 is provided in PDF format. To download the MPSC timetable 2024-25 PDF, you can utilize the link below.
PDF Link: MPSC timetable 2024-25 pdf download