Welcome to the MPSC Material Website. In This Post you will find MPSC Rajyaseva Mains Exam Cut Off. to get an overview of the MPSC Exam you must know the cut-off marks beforehand, so, after going through this cut off list you will make sure the appropriate strategy to get your dream post because if you get more marks then you will get the upper post and lower marks mean lower posts that's the simple logic.
Let's Get Started,
MPSC Rajyaseva Mains 2020 Cut Off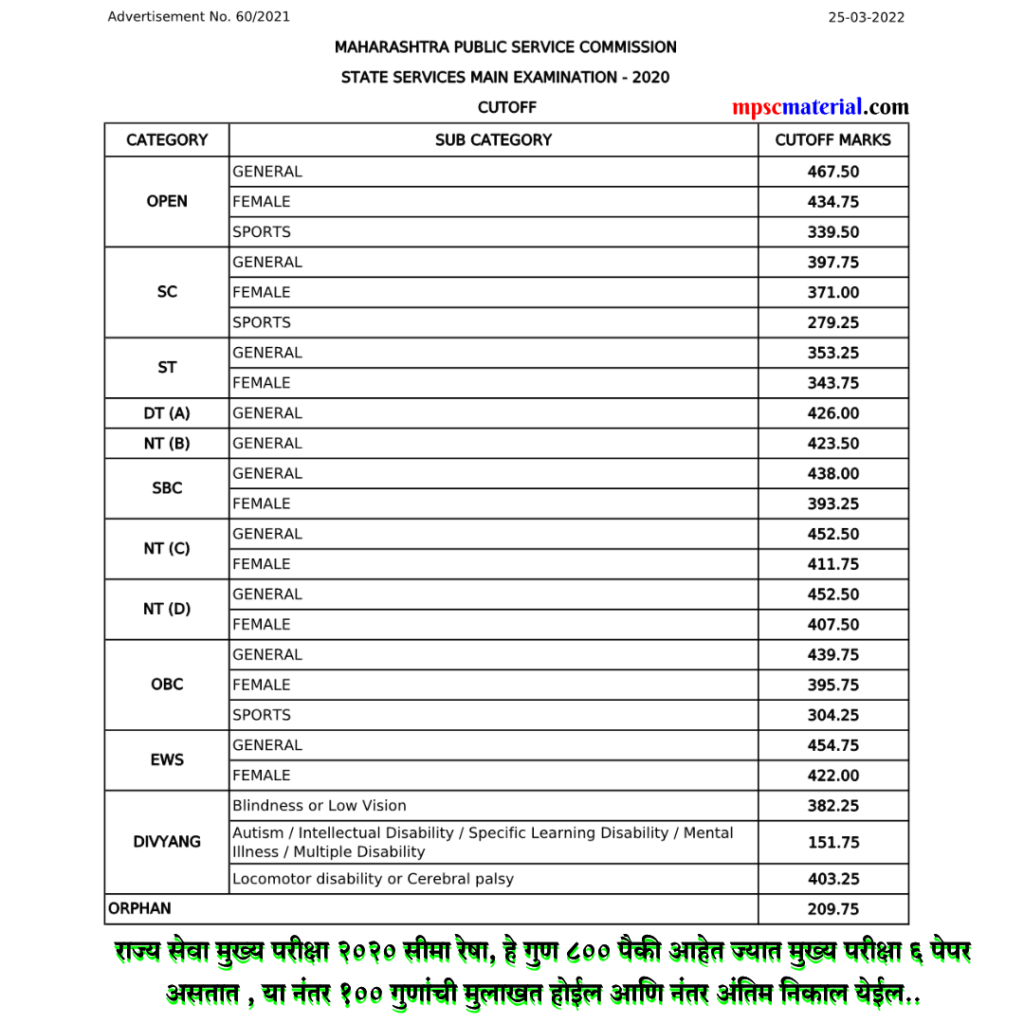 Result: MPSC Rajya Seva Mains 2020 Result PDF
MPSC Rajyaseva Mains 2019 Cut Off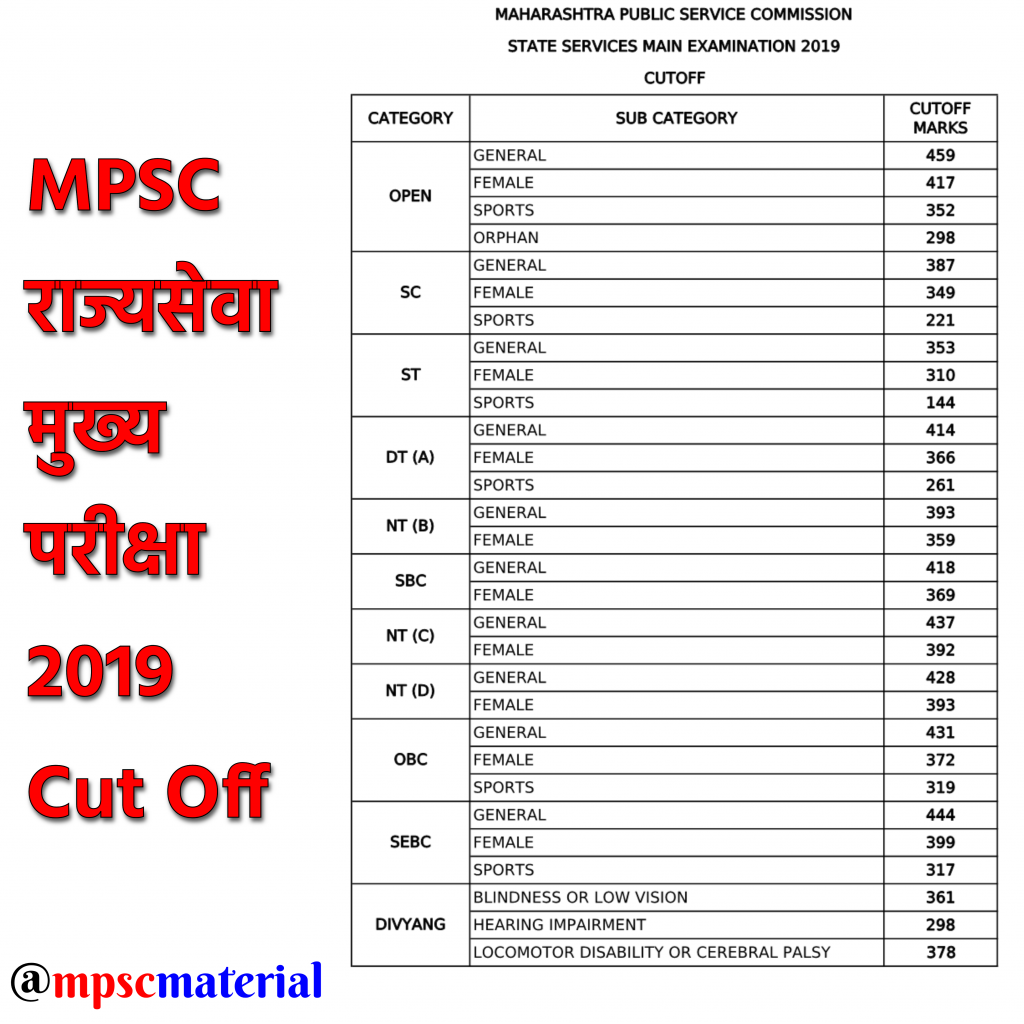 This exam was conducted for 431 posts but after the exam and before the result of mains they have reduced it to 420, so this cut off is for 420 posts. after this, the interviews scheduled will come.
Result PDF: MPSC Rajyaseva Mains exam 2019 Result
Final Result: MPSC Rajyaseva Exam 2019 Final Result
Revised Result: MPSC Rajyaseva Exam 2019 [Revised] Final Result
MPSC Rajyaseva Mains 2018 Cut Off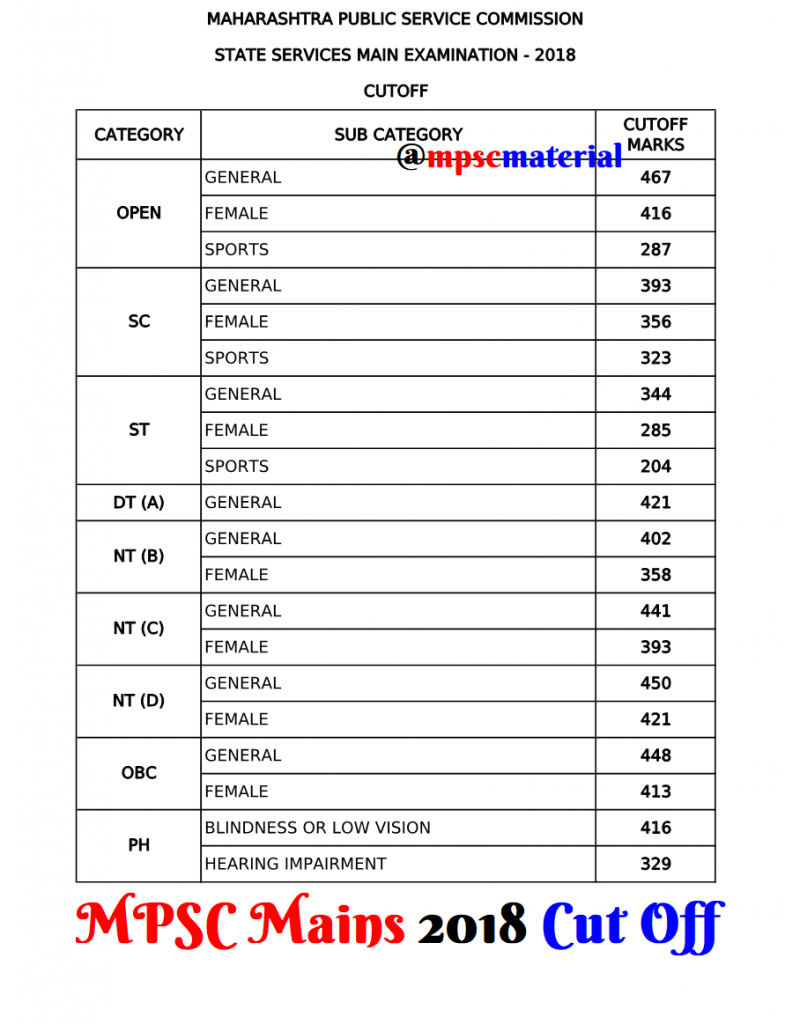 This exam was conducted for total 136 Posts (MPSC Mains 2018)
MPSC Rajyaseva Mains 2017 Cut Off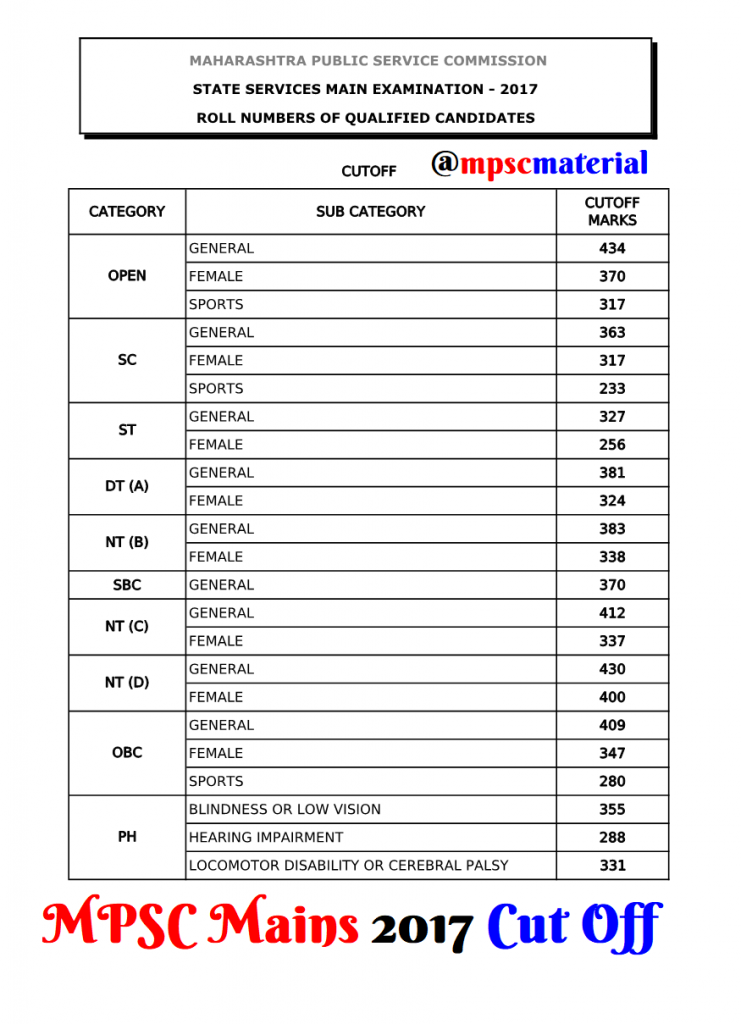 This exam was conducted for total 377 Posts (MPSC Mains 2017)
MPSC Rajyaseva Mains 2016 Cut Off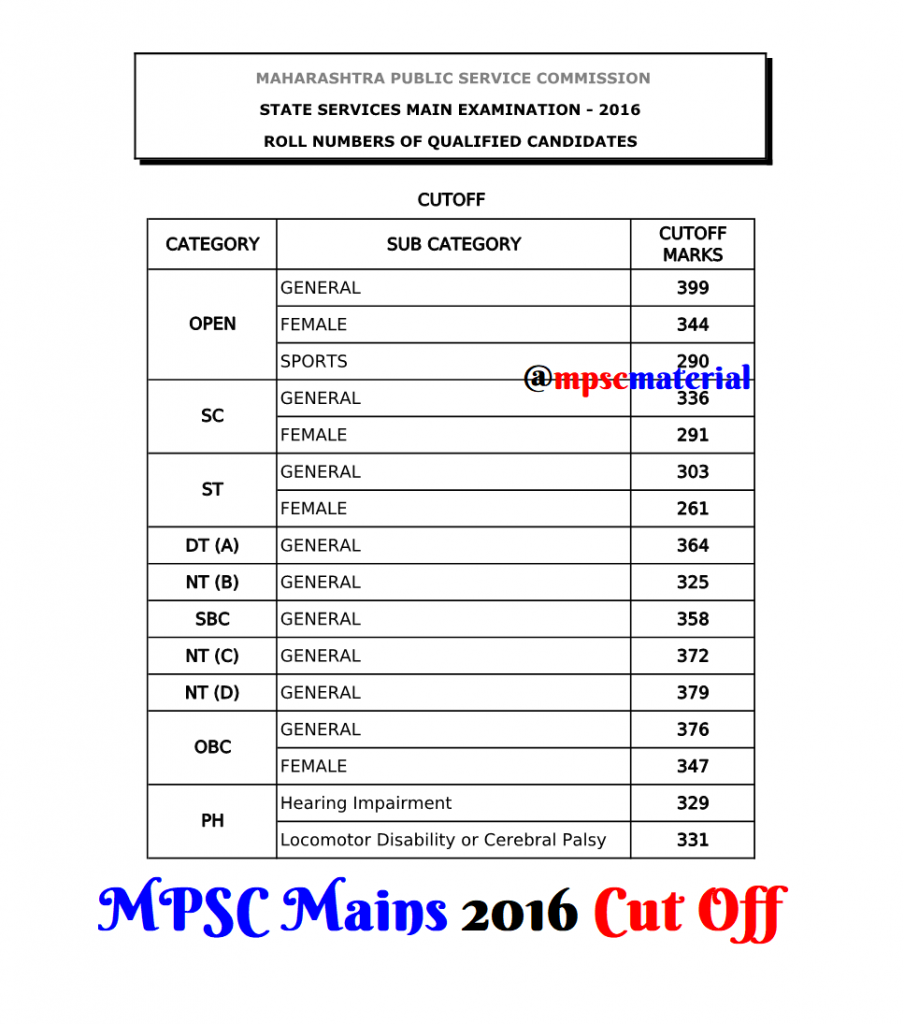 This exam was conducted for total 135 Posts (MPSC Mains 2016)
MPSC Rajyaseva Mains 2015 Cut Off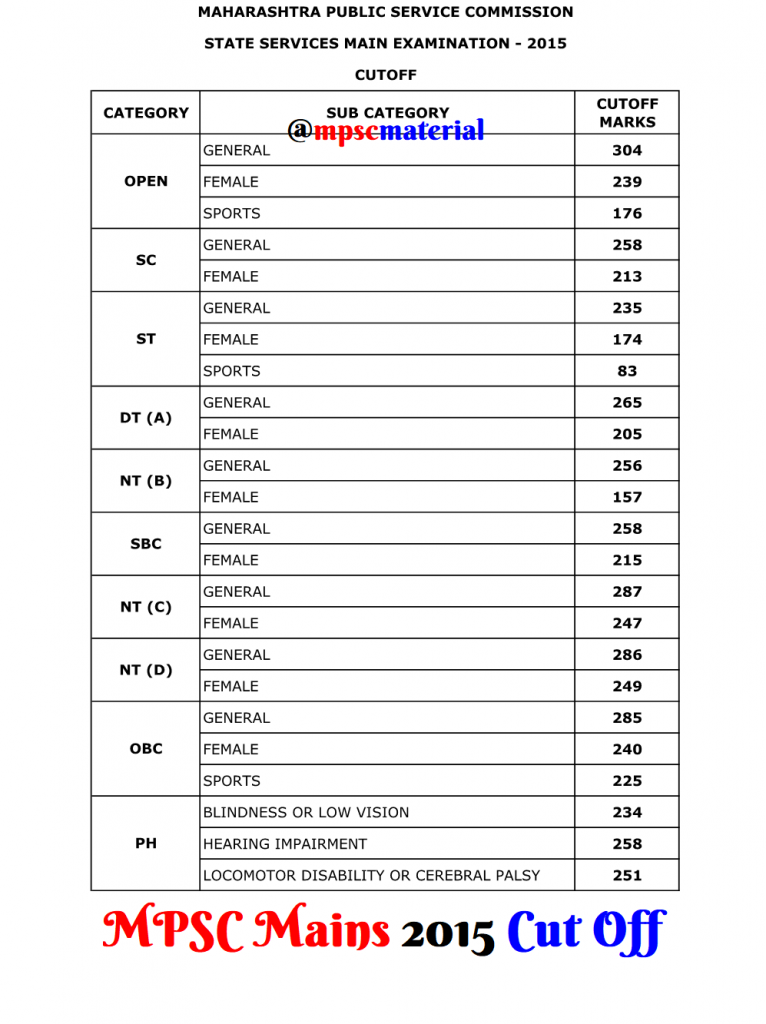 This exam was conducted for total 366 Posts (MPSC Mains 2015)
MPSC Rajyaseva Mains 2014 Cut Off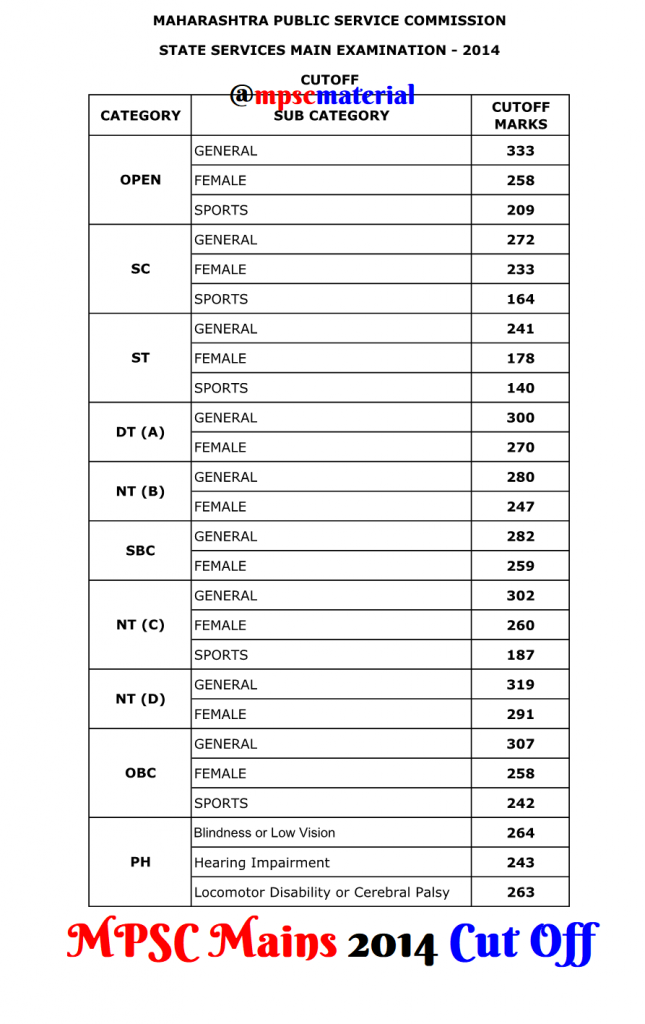 This exam was conducted for total 435 Posts (MPSC Mains 2014)
Thank you for going throughout the cut off list. and you know that i have made the cut off list for each separate posts of rajyaseva in separate articles. and you will find this all in separate page called MPSC Cut Off