Welcome to MPSC Material and today in this post we will talk about how to download mpsc hall ticket from mpsc website of any Exam step by step?
So, to Download any MPSC Exam hall ticket you have only one MPSC Profile So, by using username and password you will login to your account then follow the following steps correctly to download mpsc hall ticket.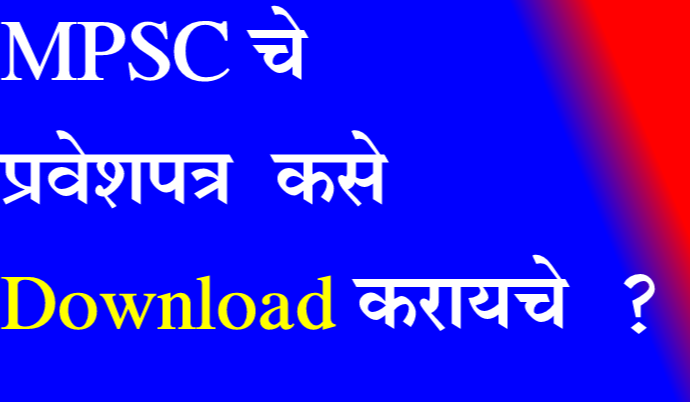 after login click on the

My Account

Tab.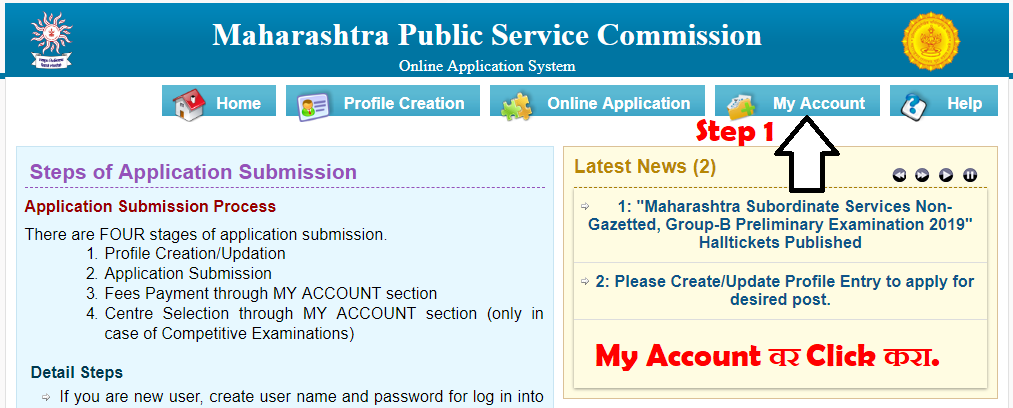 Now in My Account under the My Application Click on Competitive Examination. Because we want Hall ticket of competitive exam otherwise select respected type of exam.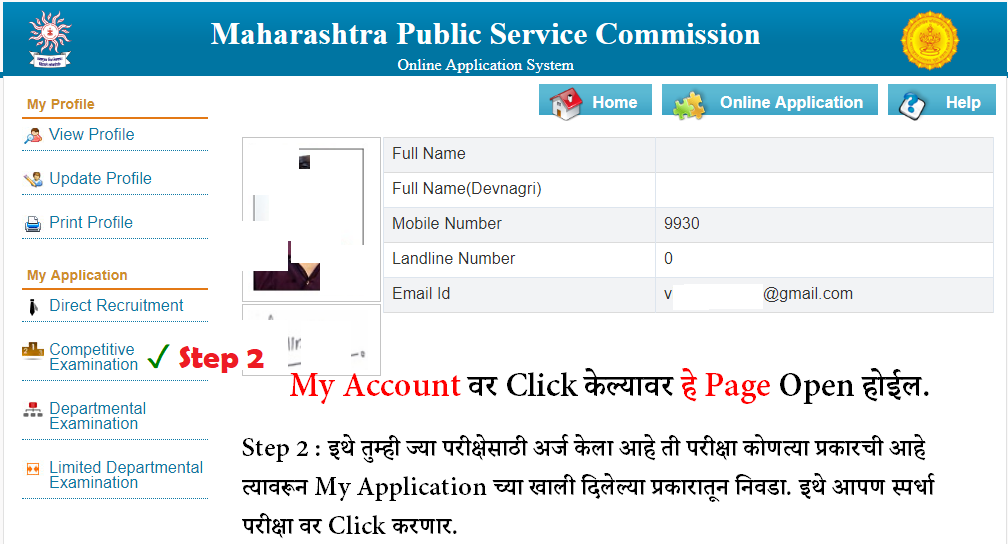 Now you will see screen of Competitive Exams and here you have to do 4 things.
In Drop down Menu Please Select the Year when you have applied form for examination because you have to select that year when the application submission process has started.
After Selecting Year you have select the exam name From 

Select Post Name

 Drop down menus.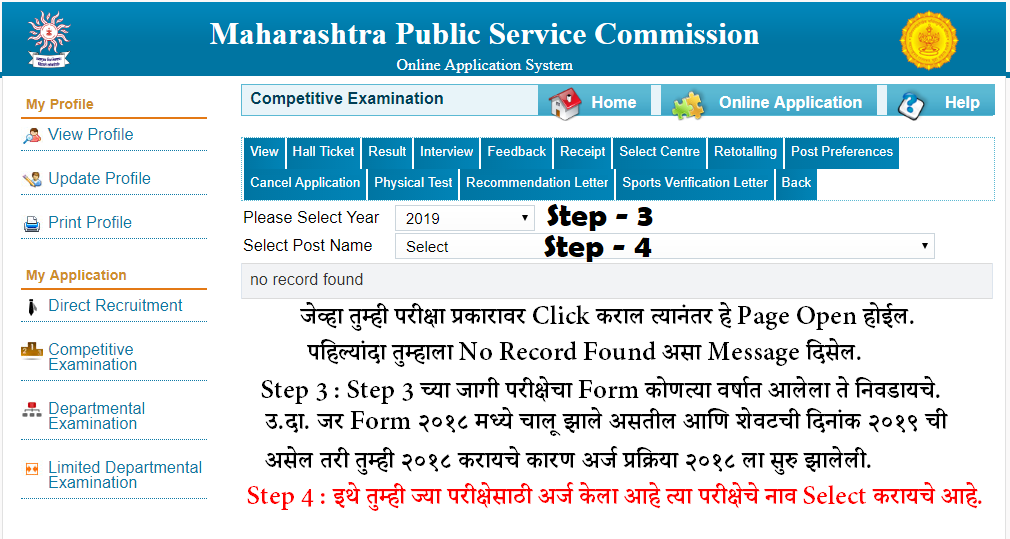 After Selecting Exam you will see all your Details Like, Application ID, Examination Name, Status and Remark.
To Download Hall Ticket first you have to 

check that Check box 

means you have to select that check box and then in the above click on the 

hall Ticket Button 

to Download your hall Ticket.
After Clicking On that button you will see Your Hall Ticket on screen.
Now you can print it. If you have Windows Operating System then Click Ctr+P and Then You can Save It as PDF Document in Your PC.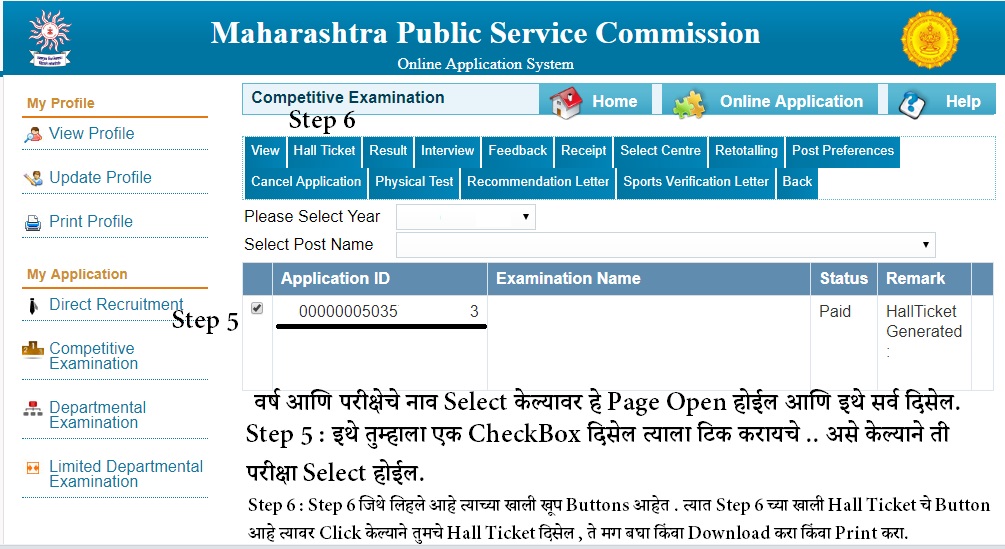 Tip : Download Hall Ticket Using Firefox Browser instead of Chrome you will see difference.
This was Procedure to Download Hall Ticket through User ID and Password.
this is simple process of how to download MPSC Hall ticket …
one more step is there to download mpsc hall ticket without username and password. for that you need Application ID. and that you will get after login into account
i have explained more on following posts that you can refer
How to Dwnload MPSC Rajyaseva Hall ticket with and without Password ?