Merit List: 12/02/2022
Welcome to the MPSC Material Website. Today we have Good News about MPSC Engineering Services 2019
Advertisement of 1161 Posts for Civil Engineering (1145 Posts) and Electrical Engineering (16 Posts)
Civil Engineering Posts are as follows:
AEE -7+6=13 Posts.
AE1 -21+16+84=121 Posts.
AE2 -553+264+194=1011 Posts.
Electrical Engineering Posts are as follows:
AE2 – 16 Posts.
So, This is Short Information about Posts.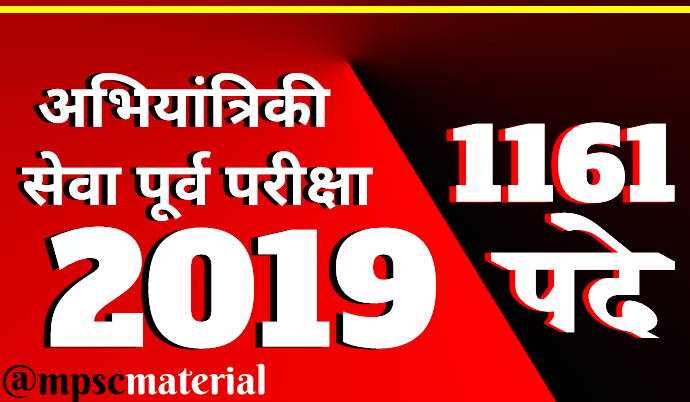 Eligibility :
So, if you have degree of Civil Engineering for Civil Engineering Posts and Electrical Engineering Degree for Electrical Engineering posts. everything details about Eligibility is given in the Advertisement.
For Civil Engineering Related Posts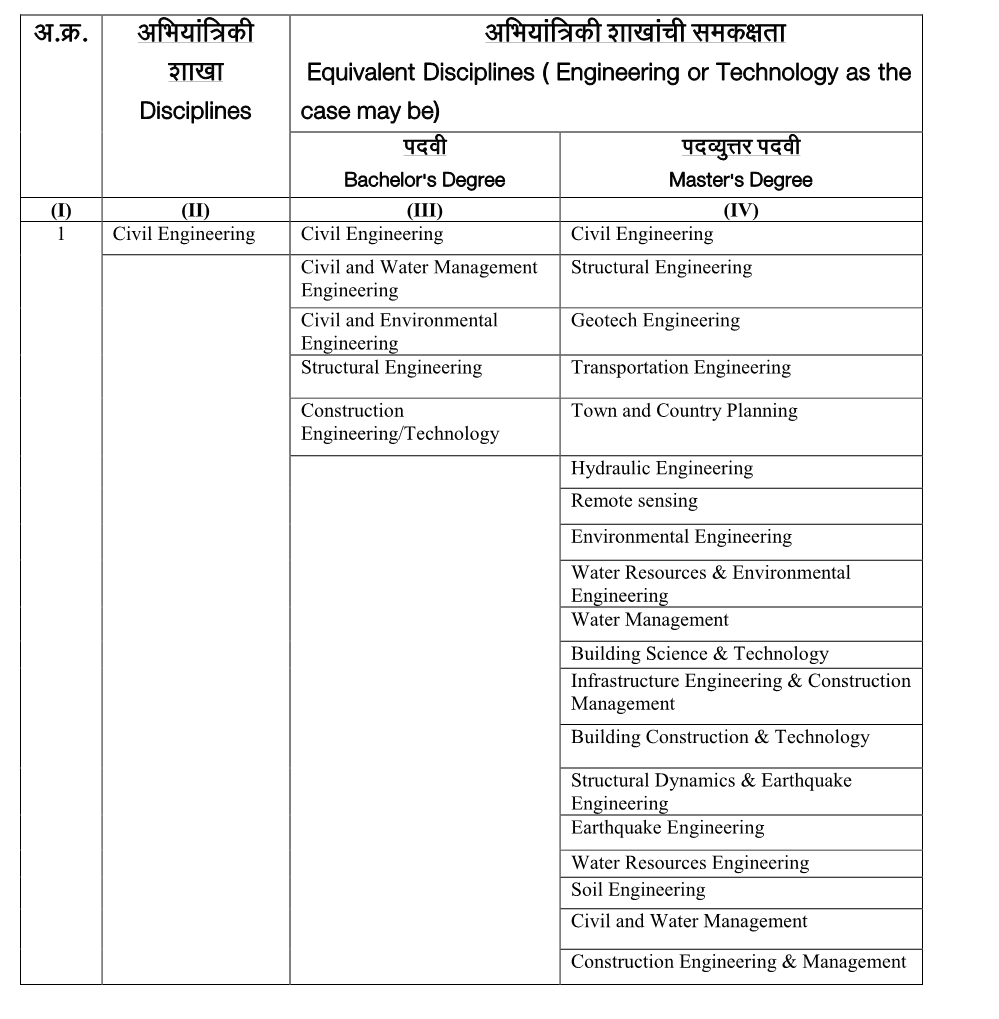 For Electric Engineering Related Posts…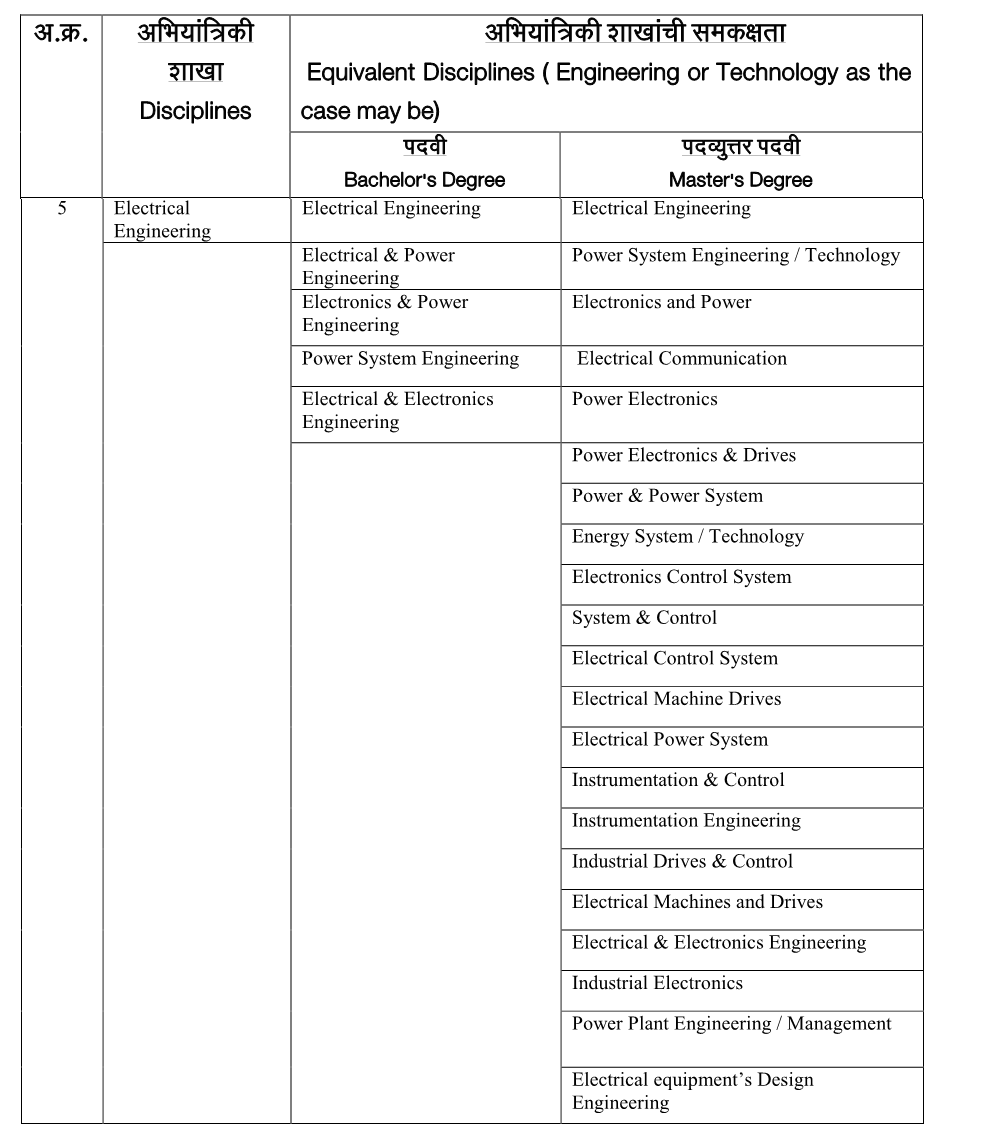 So, I will tell you only important details about it :
If You are Last Year Student then also you can apply for these posts just in educational qualification select it as "appearing/Appeared" while Filling Degree details :
Last date to apply for MPSC Engineering Services 2019 is :
23 April 2019
Apply Online for MPSC Engineering Services Prelim 2019 :
Link : https://mahampsc.mahaonline.gov.in/MPSC/MPSCHome.aspx
Exam Fess : 374 For Open Category and 274 for Reserved categories. Plus there will be tax/transaction fees while paying through Online Mode.
Preliminary Examination date for Engineering Services Prelim 2019 is:
23 June 2019
Exam Stages are as follows :
Prelim- 1 Paper
Prelim Paper : 100 Questions/100 Marks
Mains – 2 Papers (400 marks)(Different for each Electrical & Civil)
Paper 1 100 Questions/200 Marks
Paper 2 100 Questions/200 Marks
Interview 50 Marks
So, Following Details you will find important :
MPSC Civil Engineering Question Papers and Answers in pdf
MPSC Civil Engineering : Exam Pattern and Syllabus
MPSC Mechanical Engineering : Exam Pattern and Syllabus
Download Advertisement : MPSC Engineering Services 2019
Thanks for Reading, Will add more information about it if we get further information.