Deputy Superintendent Of Police/ Assistant Commissioner Of Police, Group A – ACP
Welcome to MPSC Material. In This Post, you will get MPSC DSP-ACP Cut Offs Marks. This post comes under MPSC Rajyaseva Exam.
MPSC DSP-ACP Cut Off 2020
सूचना: राज्य सेवा परीक्षा -२०२० जाहिरातीत या पदासाठी पदे उपलब्ध नसल्याने Cut Off उपलब्ध नाही.
MPSC DSP-ACP Cut Off 2019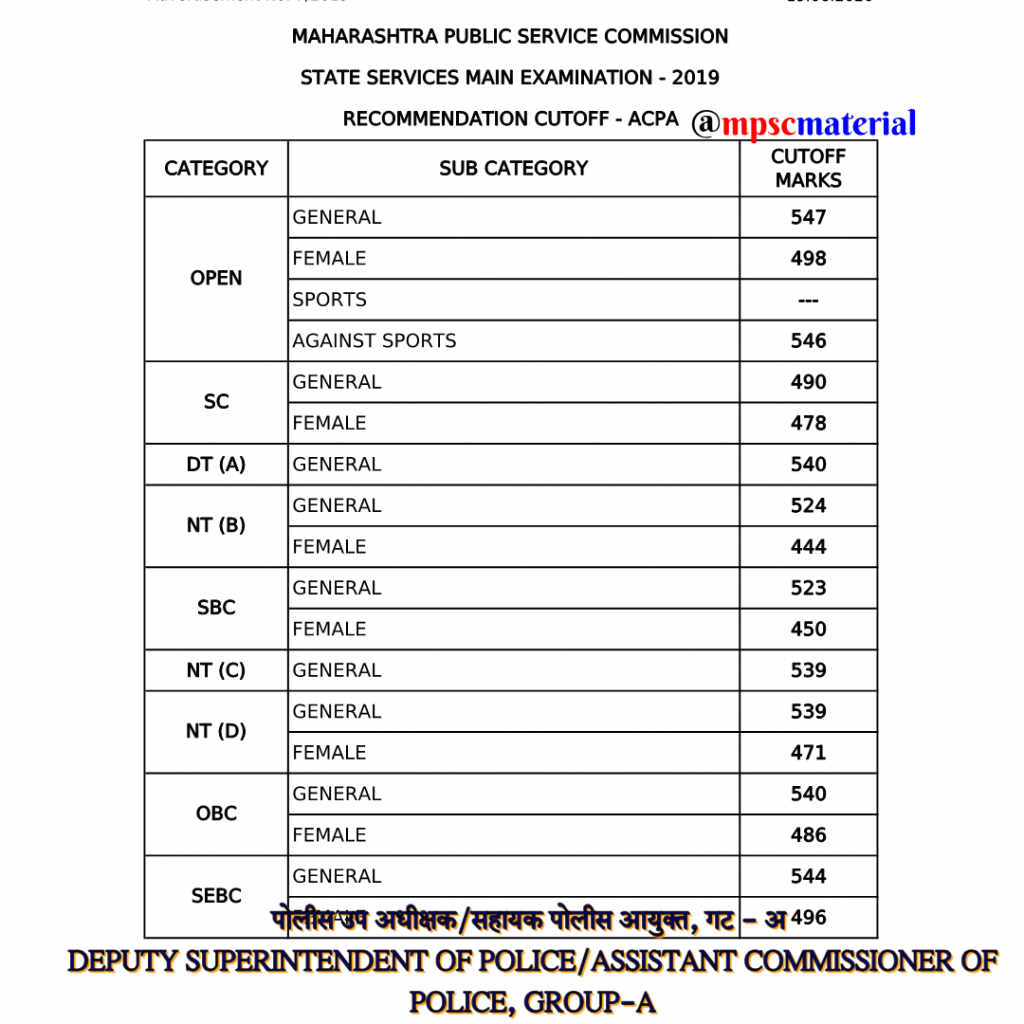 MPSC DSP-ACP Cut Off 2018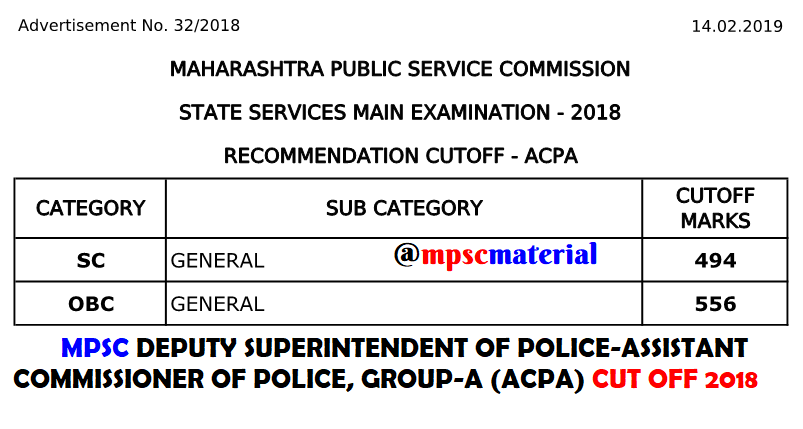 MPSC DSP-ACP Cut Off 2017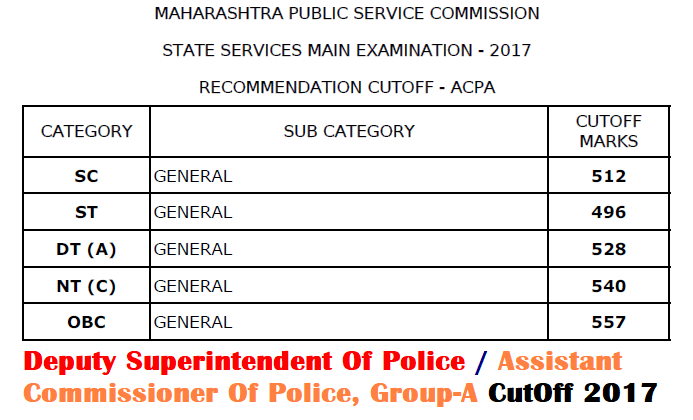 MPSC DSP-ACP Cut Off 2016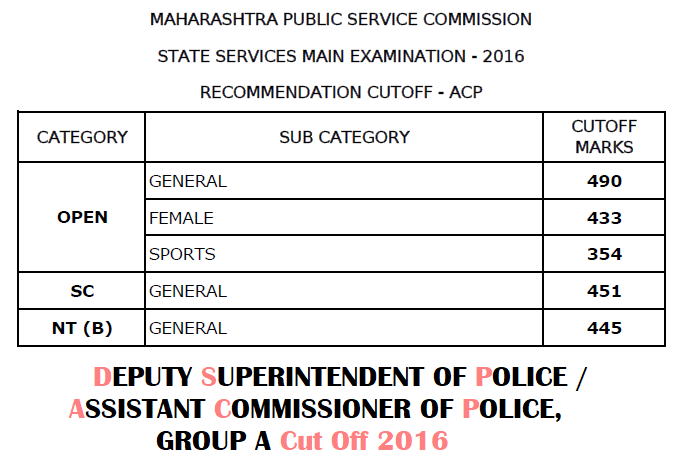 MPSC DSP-ACP Cut Off 2015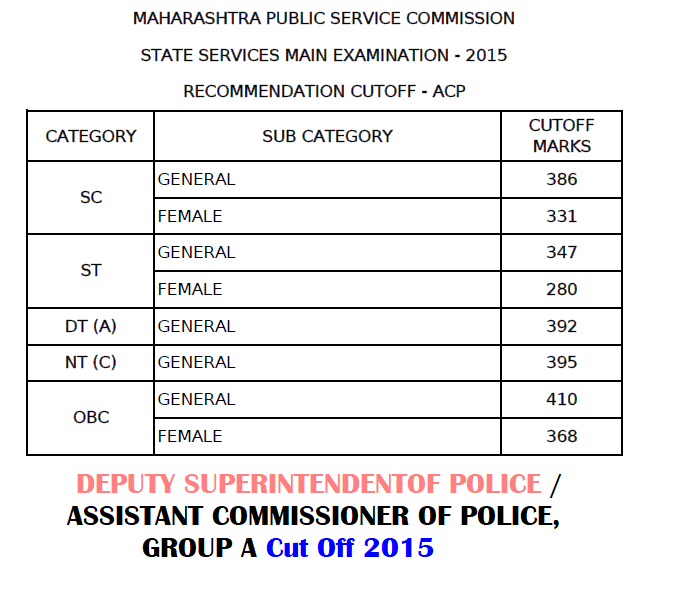 MPSC DSP-ACP Cut Off 2014